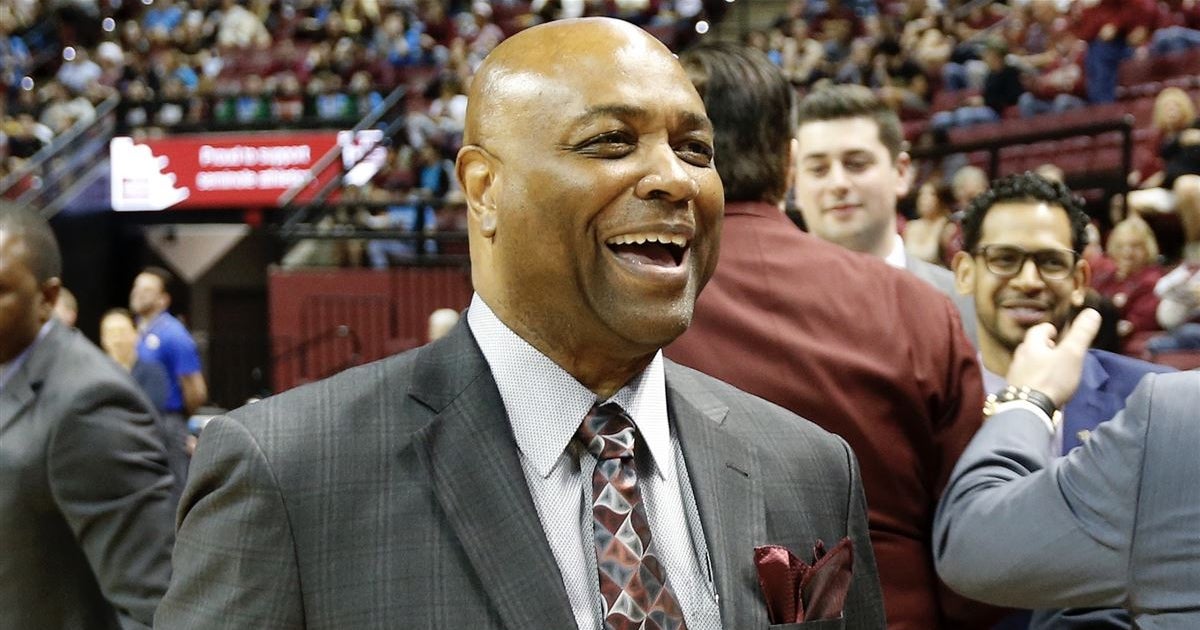 Former CBB coach makes bold prediction about Florida State
Just days away from March, Florida State looks like one of the best teams in the ACC. At least one college basketball analyst believes the Seminoles are capable of winning it all.
Former college basketball coach and current ESPN college basketball expert Seth Greenberg spoke about Florida State on Saturday morning's edition of SportsCenter. Greenberg is a big fan of what Seminoles head coach Leonard Hamilton has built in Tallahassee, and he sees a potential national champion in this year's Florida State squad.
"Leonard Hamilton has two great lines: 'Culture never graduates' and their culture is as good as any," Greenberg said. "And they're not a blue blood. They're a 'new blood.' And they can win a national championship."
The Seminoles have won nine of their last 10 games, and they look like a team who could do quite a bit of damage in March. Florida State sits at 14-3 on the season with three regular season games left. The Seminoles will close things out with a home game against Boston College sandwiched between road games against North Carolina and Notre Dame.
Greenberg isn't the only one believing in Florida State these days. Greenberg's colleague at ESPN, LaPhonso Ellis, recently explained why the Seminoles are among the most underrated teams in the country.
"Leonard Hamilton coached teams have always been known for their defense. And I think underestimate, underrate how good this team is offensively this year," Ellis said Saturday during an appearance on SportsCenter. "This is the eighth-most efficient offense in the nation and a team that shoots 40 percent from the three-point line. That's also eighth in the nation. They have great balance on their front line. Scottie Barnes, a 6-9 point guard, and slated to be a projected lottery pick this season.
"RaiQuan Gray, 6-8, 260-pound point forward, folks. Grabs it off the backboard, pushes up the floor, able to create offense for himself and his teammates in the lane. Balsa Koprivica, 7-foot-1, alters and blocks shots on the interior. And MJ Walker, in my mind, is the ACC Player of the Year. So you're talking about a team that can absolutely disrupt you with their defensive length but can also bury you on the offensive end as Virginia found out last week. Dropped 13 3's on UVA."
Right now, Florida State is a No. 3 seed in the 2021 NCAA Tournament, per ESPN's updated bracketology. There's still time for the Seminoles to improve that seeding even more.