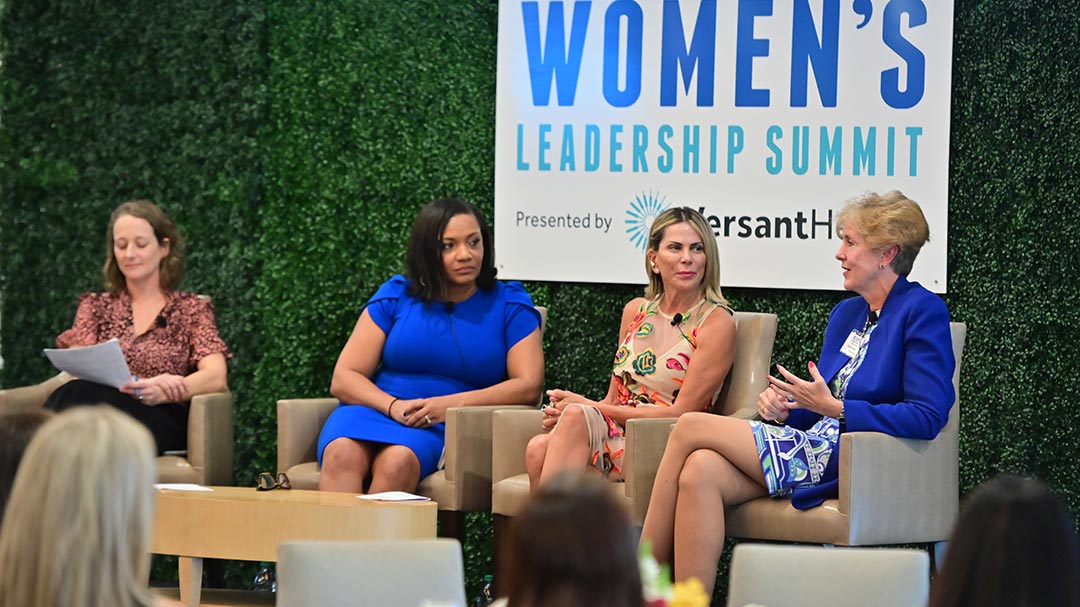 Womens Leadership Summit presented by Versant Health Announces Speaker Lineup | LPGA
ESPN SportsCenter Anchor, Hannah Storm to Headline Summit
ORLANDO, FL (February 4, 2021) Gainbridge and Versant Health are thrilled to announce the speaker lineup for the 2021 Women's Leadership Summit presented by Versant Health to be hosted virtually February 24, 2021 at 1pm EST.  In its second year at the Gainbridge LPGA, the Women's Leadership Summit is pleased to welcome ESPN SportsCenter Anchor, Hannah Storm as the featured speaker.
Hannah Storm is a pioneer in sports and go-to journalist to host major events.  She is also the founder of an all-female run production company, Brainstormin' Productions, that celebrates women's accomplishments in the sports industry and also develops documentaries, short films and branded content for a variety of networks. In 2018, Storm made history as being part of the first female duo to call an NFL game as member of Amazon Prime Video's Thursday Night Football broadcast. 
Other featured speakers include:
Minji Ro – founder & CEO of Elites Optimization Services (EOS)
Diahann Billings-Burford – CEO, Ross Initiative in Sports for Equality (RISE)
Renee Washington – COO, USA Track & Field
Jen Vescio – CBO, Global Head of Business Development, Uber
Emma Talley – LPGA Tour Professional
The Women's Leadership Summit is a half-day virtual conference, held in conjunction with an official LPGA event, the Gainbridge LPGA, featuring experienced leaders from cross-functional industries to discuss how Advocacy and Mentorship have been beneficial throughout their careers and personal lives.
Registration for groups and individuals to attend the Women's Leadership Summit is currently open, visit   https://www.gainbridgelpga.com/wls/ to purchase tickets. Follow the conversation online and on social media using #GainbridgeLPGA and #VersantHealthWLS.
*agenda and speakers subject to change