What is the foreseeable future of Messi's soccer career?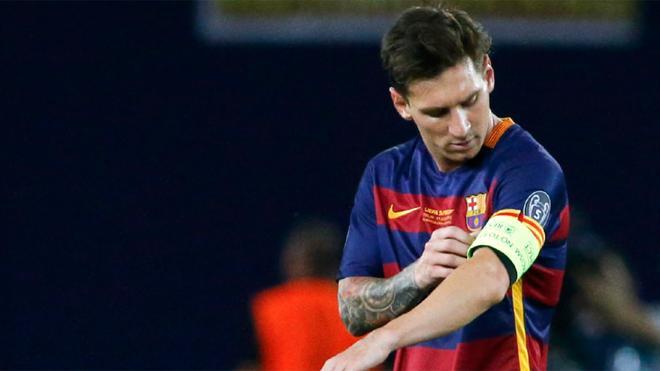 On June 30, the contract that the Argentine star has with the culé team will expire. During his stay with the Argentine national team, he could reach the definition of a story that would keep all the fans in suspense.
Faced with this scenario, many of the questions that arise in the football environment regarding the Messi contract. What is certain is that his contract with the Catalan club will end in the middle of the Copa América 2021 dispute, which was postponed for a year due to the impact caused by the health crisis caused by the coronavirus pandemic. "I do not have anything clear until the end of the year. Now I'm just thinking about finishing the season and winning titles, "he warned in an interview with journalist Jordi Évole.
Things Barcelona have to do before Messi leaves early
Messi's retirement will come sooner rather than later, and Barcelona must guarantee three things in order not to become a mediocre club without his best player In football, a legendary player who leaves the club where he spent most of his career is what fans fear the most. Many times the loyal legends who left his club ended in tears.
In Barcelona, ​​La Masia has created so many excellent footballers, and their games have always marked a milestone in the history of Catalans. From Xavi to Andrés Iniesta to Pedro Rodríguez, Carles Puyol or Víctor Valdés, it is fair to say that the team that won the triple in 2009 has been exhausted and each goodbye is harder to accept than the previous one.
From this team from 2009, there are still two extraordinary players: Gerard Piqué and Leo Messi. With both players in their thirties, the Blaugrana team must find solutions to the gap they will leave in line before it is too late. The Argentine's departure will cause great damage to his club and there are many things that Catalans must ensure to be prepared for this post-apocalyptic scenario.
Messi's departure may be less decisive if the Catalans try to rely less on the best face, even before he decides to name him one day. For example, winning the triple in the season when Ronaldinho left the club was never an easy feat. However, Pep Guardiola had a clear system and an idea that made him sell both the Brazilian and the Deco in the same summer.