What is Steve Nash's net worth? All you need to know
Steve Nash's net worth might take a hit because he's not the Brooklyn Nets head coach anymore, but there's still a chance another NBA team might take the chance on him.
While things quickly changed in Brooklyn for Nash and the Nets, they were once excited to have one of the best players of all time as their head coach. Things didn't work out, but Nash and Brooklyn started off on the right foot and his net worth benefited from that.
"I am honoured to have this opportunity with such a first-class organization and would like to thank Sean, Joe and his wife, Clara, for having faith in my ability to lead this team forward," said Nash in a statement.
"Coaching is something I knew I wanted to pursue when the time was right, and I am humbled to be able to work with the outstanding group of players and staff we have here in Brooklyn. I am as excited about the prospects of the team on the court as I am about moving to Brooklyn with my family and becoming impactful members of this community."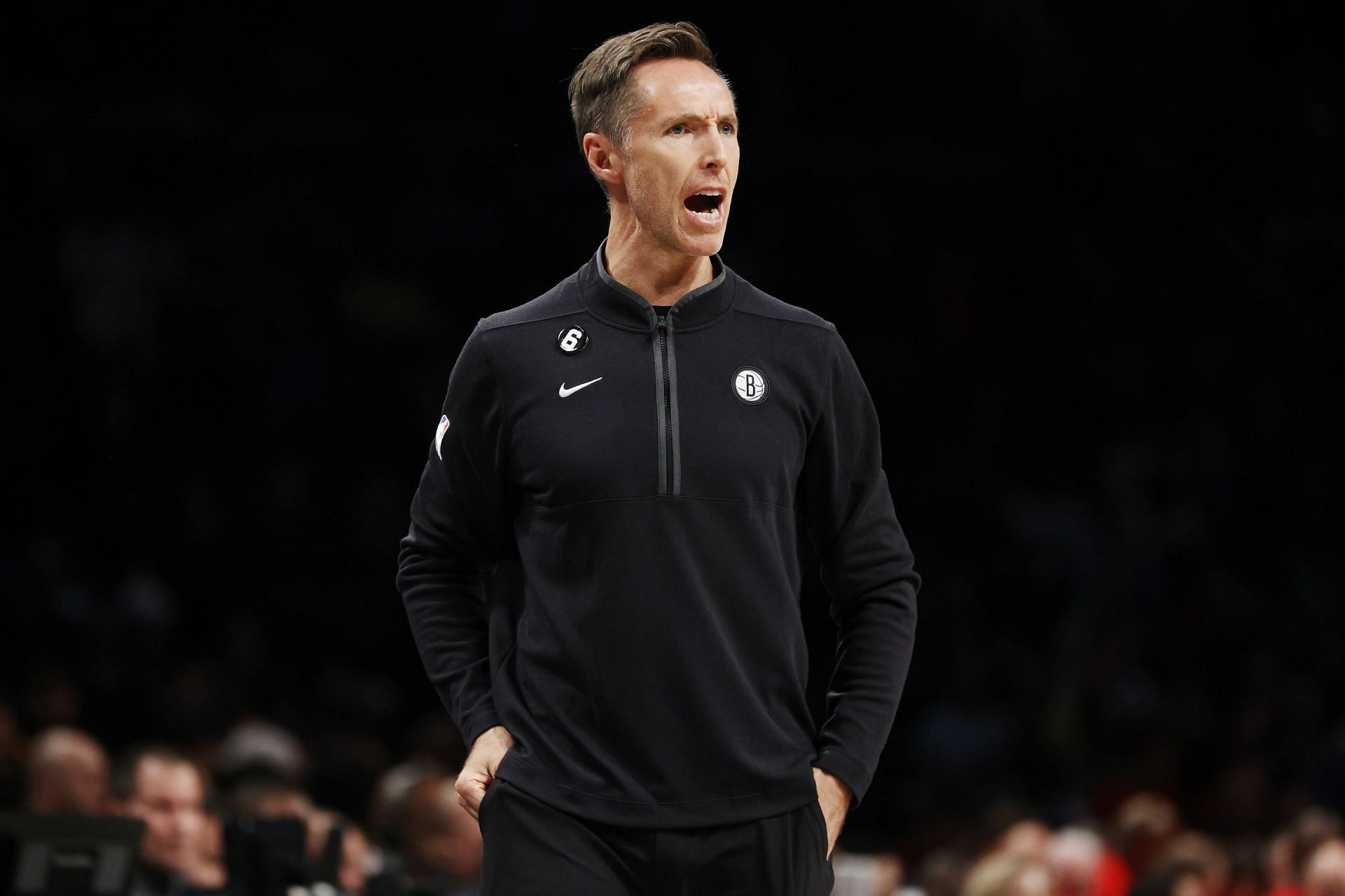 Investments & Contracts contributing to Steve Nash's net worth
Steve Nash's net worth is reportedly $110 million. There are multiple factors to his net worth, including his long NBA playing career. During his career, Steve Nash made $146,936,620 according to Hoopshype. That figure would be around $212 million today.
Steve Nash's net worth will take a hit as there's a chance that he won't be an NBA coach again. Some weren't happy with what he did in Brooklyn, but it's tough to say that's truly on him. Sean Marks, GM of the Brooklyn Nets, even admitted that Nash didn't have an easy job with some of the issues he dealt with in Brooklyn. There were multiple issues to deal with in Brooklyn.
"He has certainly not had an even playing field over two and a bit years here," Marks said of Nash. "And for that, I certainly feel definitely some responsibility because this does not fall on him. I take a great deal of responsibility in creating the roster, hiring staff, bringing people in, whether that's free agency or draft."
"A very heartfelt thanks to Joe and Clara Tsai along with Sean Marks for giving me the opportunity to coach the Brooklyn Nets," Nash said in a statement. "It was an amazing experience with many challenges that I'm incredibly grateful for."
While Steve Nash's net worth will possibly take a hit, he is still grateful for the time he spent in Brooklyn.
It was a pleasure to work with the players, performance team and front office everyday. I'm especially grateful to my coaching staff and video room who are a talented group with so much character and professionalism."
Perhaps there will be another job for him in the near future and he can keep bringing in the big bucks. The Nets decided to part ways, but that doesn't mean another NBA team that needs a coach won't give Steve Nash a call.