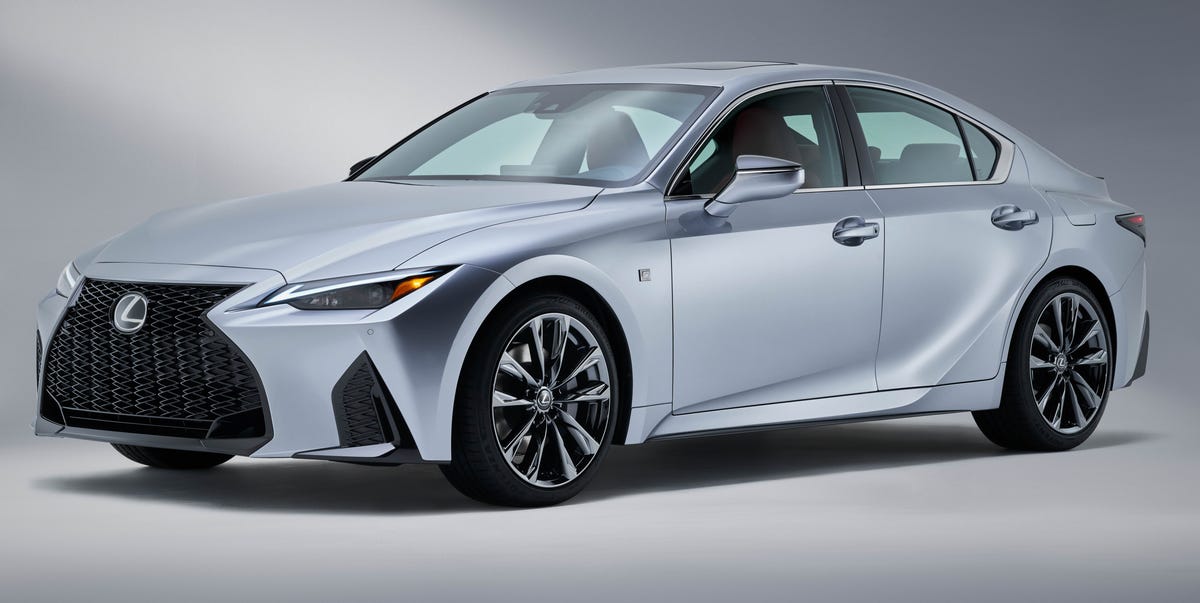 The 2021 Lexus IS gets an eye-catching redesign and chassis upgrades on both F Sport and non–F Sport models.
With the optional 10.3-inch infotainment screen, both Apple CarPlay and Android Auto capability now come in the sedan, and both rear- and all-wheel-drive models are offered.
The IS300 and IS350 should reach dealers by late this fall.
It's not easy to stand out in the ultra-competitive compact luxury-sports-sedan segment: automakers throughout three continents are all constantly vying for a limited group of international buyers. With few major updates to the Lexus IS since 2013, the luxury division of Toyota is throwing its hat back into the ring with the 2021 IS.
The new IS makes its presence known with a sleek, updated appearance that bolsters the sedan's sporty aspirations. The standard IS, the IS300, gets a bigger, more imposing grille complemented by sharply angled, aggressive headlights. F Sport models get a
…
Read More