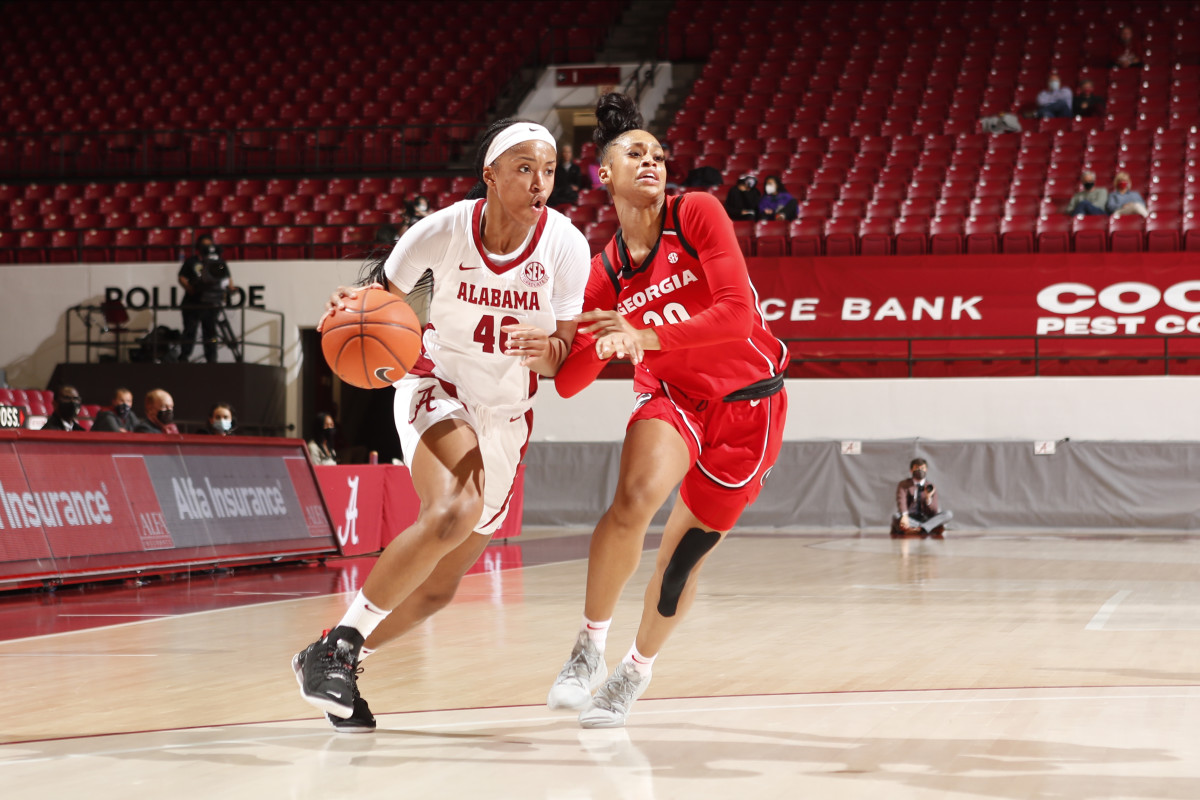 For the fifth time in the last seven meetings between the Alabama and Georgia women's basketball teams, the game went to overtime. And for the fifth time, the Bulldogs came away with the overtime victory, this time by a 83-76 final in Coleman Coliseum Thursday night. 
"That's just two really good teams," Alabama coach Kristy Curry said. "That's tough to be on this side of the way the ball bounced down the stretch."
Destiny Rice had the opportunity to take a 76-75 lead in overtime for Alabama if she could make her two free throws. Instead she missed both and No. 25 Georgia closed the game on a 8-2 run to seal it. 
Rice had her best game of the year, finishing with a season high 12 points.
Another big turning point in overtime was senior forward Ariyah Copeland fouling out with four minutes left after getting called for fouls
…
Read More