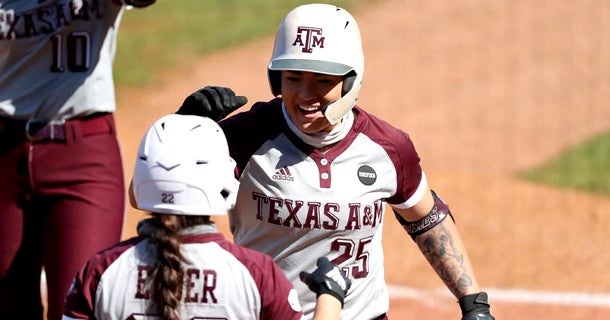 Over the weekend, the Texas A&M softball team hosted the Reveille Classic in College Station. In addition to A&M, the other three teams in action were Campbell, Lamar and Tennessee.
The Aggies went 3-1 over the first two days of action before closing things out on Sunday against Lamar. In that contest, catcher Haley Lee had a field day and it earned her recognition on SportsCenter's top-10 plays.
The junior from Kingwood finished with three home runs in the game. She started off with a solo shot down the leftfield line in the first inning. In the third inning, it was another solo shot as Lee took a 3-0 pitch and put it over the leftfield wall.
Then, in the bottom of the fifth with the home team up, 9-3, Lee came to the plate with the bases loaded. The Aggie catcher hit a grand slam to
…
Read More