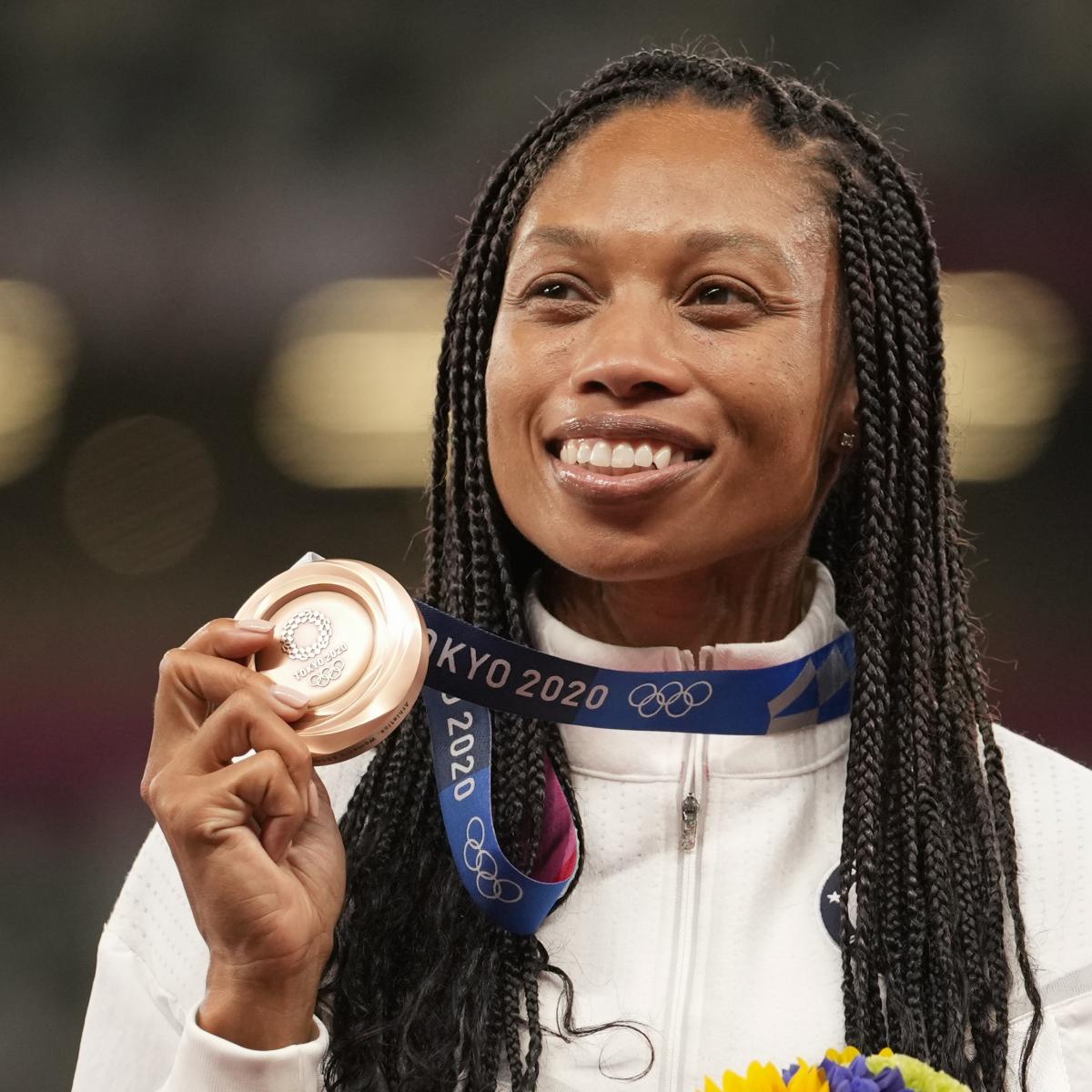 Martin Meissner/Associated Press
The gold medal in men's basketball once again resides with Team USA after the 87-82 victory over France Saturday.
The Kevin Durant-led squad had a tougher road to gold than in years past but shook off early inconsistencies to prove themselves the very best in international competition once again.
Their was just one highlight in a day that saw Allyson Felix become the most decorated American track and field athlete in Olympic history. Host country Japan also won gold in baseball, its most beloved sport.
Medal Count
China: 38 gold, 87 overall
United States: 36 gold, 108 overall
Japan: 27 gold, 56 overall

ROC

: 20 gold, 69 overall
Great Britain: 20 gold, 63 overall
Australia: 17 gold, 46 overall
Germany: 10 gold, 37 overall
Netherlands: 10 gold, 33 overall
Italy: 10 gold, 39 overall
France: 9 gold, 32 overall
Full list at Olympics.com.
Durant
…
Read More