Seattle Mariners: Going… Going… Gallo!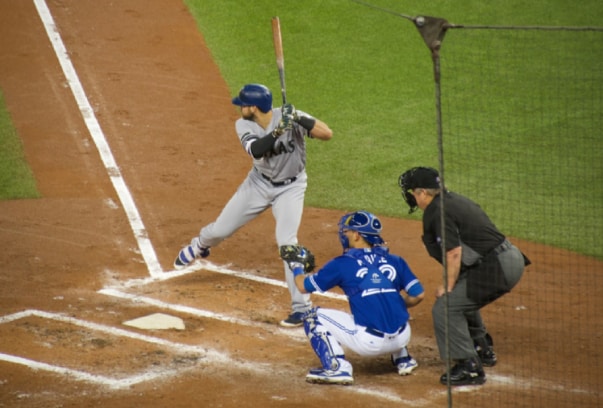 Joey Gallo, Texas Rangers (photo by Jeff Nyveen, via Flickr).
The Seattle Mariners need an outfielder. Our Andrew Elderbaum thinks he knows just the guy that fits the bill.
Seattle Mariners 2023 outfield… center field-Julio Rodriguez-check; right field-Teoscar Hernandez-check; left field-Jarred Kelenic, Sam Haggerty, Dylan Moore-ahh maybe. It seems like left field is an area of opportunity for Seattle. Why not free agent Joey Gallo?
Yes, that Joey Gallo. He crapped the bed in New York and didn't look much better last year with the Dodgers, either. He strikes out a ridiculous amount of the time and last year pushed his career batting average below the Mendoza Line.
Based on his recent performance, Gallo isn't the most exciting free agent option out there. The thing is, he might be exactly what the Seattle Mariners need.
There is a big reason Gallo is possibly the best buy-low candidate in baseball. The new shift rules.
Last year he faced the shift more than almost any other batter. And not by a small amount. With Gallo's propensity to pull almost every pitch, opposing teams used the shift against him in 88% of his at bats. With a normal alignment, his expected average rises by almost 70 points.
If Joey Gallo hits .250, his OBP should creep back up to the .375 to .380 range. For his career, Gallo walks in about 13% of his plate appearances.
If he puts up those numbers along with his 35 to 40 home runs that's a mid-to-upper .800s OPS. Throw in his gold glove-caliber defense, Gallo would be a steal.
Next: Page 2 – Filling a Need