Fans gather for KU basketball parade on Mass Street | News
The Kansas men's basketball team rounded out their week of celebrations after winning the 2022 NCAA Championship with a parade that stretched 13 blocks through downtown Lawrence Sunday afternoon.
The parade included multiple groups besides the basketball team, including members of the KU band, Rep. Sharice Davids, Mayor Courtney Shipley, the team's managers, and various members of the Jayhawk Radio Network, among others.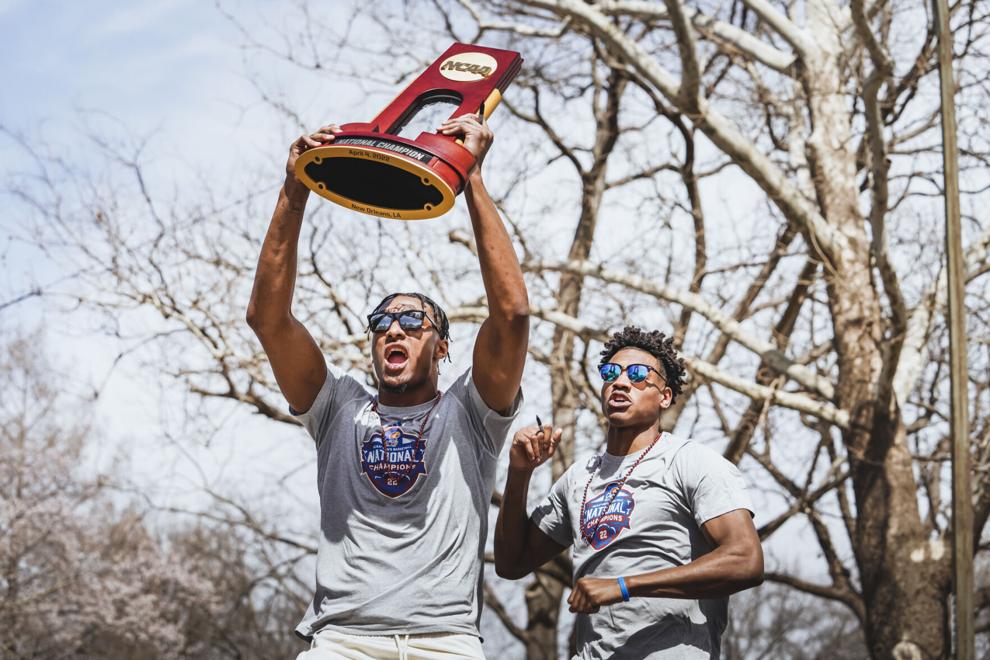 Ochai Agbaji, a senior guard who was named the tournament's Most Outstanding Player, said the fan turnout was amazing.
"It's great just seeing this turnout," Agbaji said. "We're still not even done yet, we're about to be done and people [are] still walking around here."
Thousands of people showed up to celebrate the Jayhawks, lining the sidewalks. Charli Ritchey, a fan who traveled from Overland Park to watch the parade, said Massachusetts Street was filled with people excited to see the basketball team. 
"The vibes in Lawrence are so great today," Ritchey said. "It is so crazy seeing Mass Street filled with so many students and fans."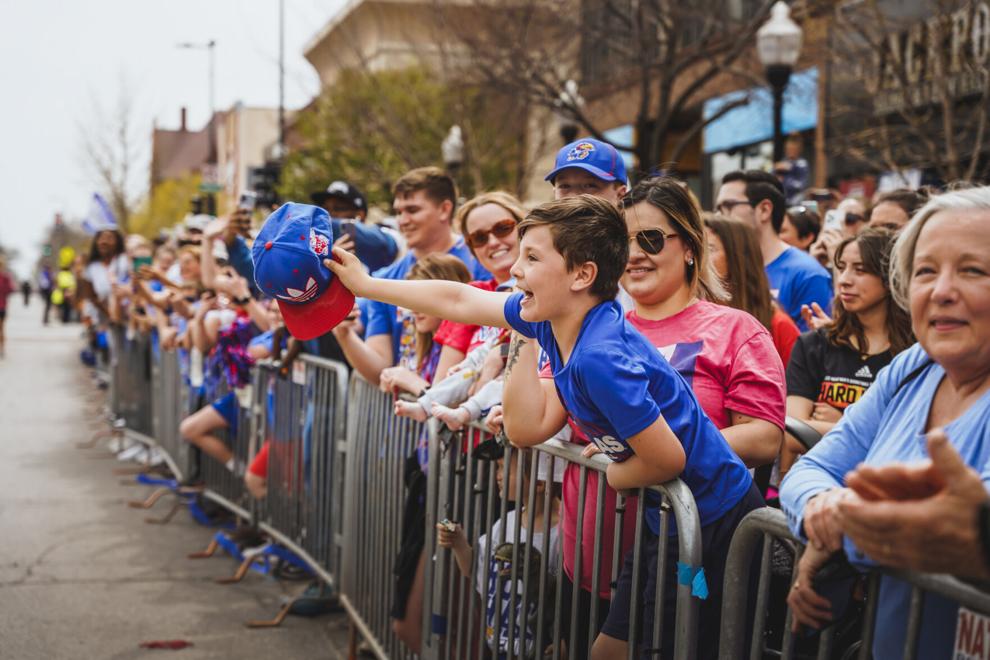 Erin Dowry, a Lawrence native, said it was exciting to see the community together while celebrating the team's win. 
"It is so exciting to see the community coming together for the basketball team," Dowry said.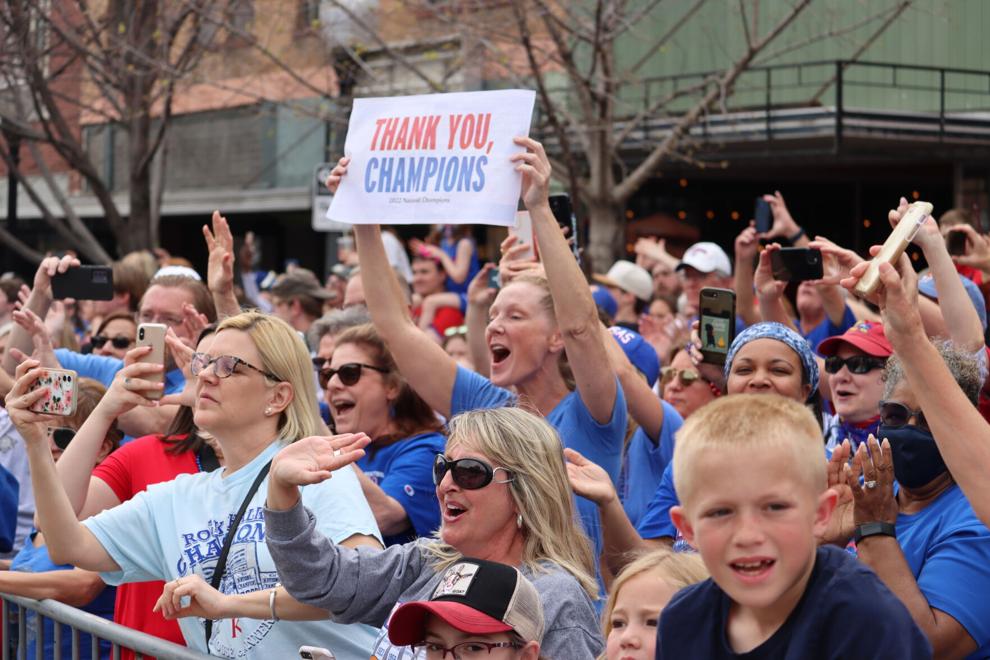 The basketball players had smiles on their faces as they showed off their new trophy and interacted with fans. Sophomore Kacie Herbek said that it was cool to see all of the players in the parade.
"I'm at the parade by myself today but it is still cool to see all the players," Herbek said. "It was so funny seeing Remy jump out of the car to give his autograph to a fan."