After running the equivalent of three miles around City Park's Great Lawn, 9-year-old Zoe Lamb rested her hands on her knees and took a few deep breaths. Zoe and about a dozen other girls were practicing for an upcoming 5K race hosted by Girls on the Run New Orleans — a nonprofit empowering third graders through fifth graders with running, teaching life skills and building confidence and character.
"I thought it would be fun to meet other people and exercise a lot," Zoe said, explaining why she signed up for Girls on the Run. "And it's just really fun to do."
The 5K, which takes place May 21 in Joe Brown Park, will be the organization's first since the start of the COVID-19 pandemic. Presented by the Oscar J. Tolmas Charitable Trust, the race is open to the public.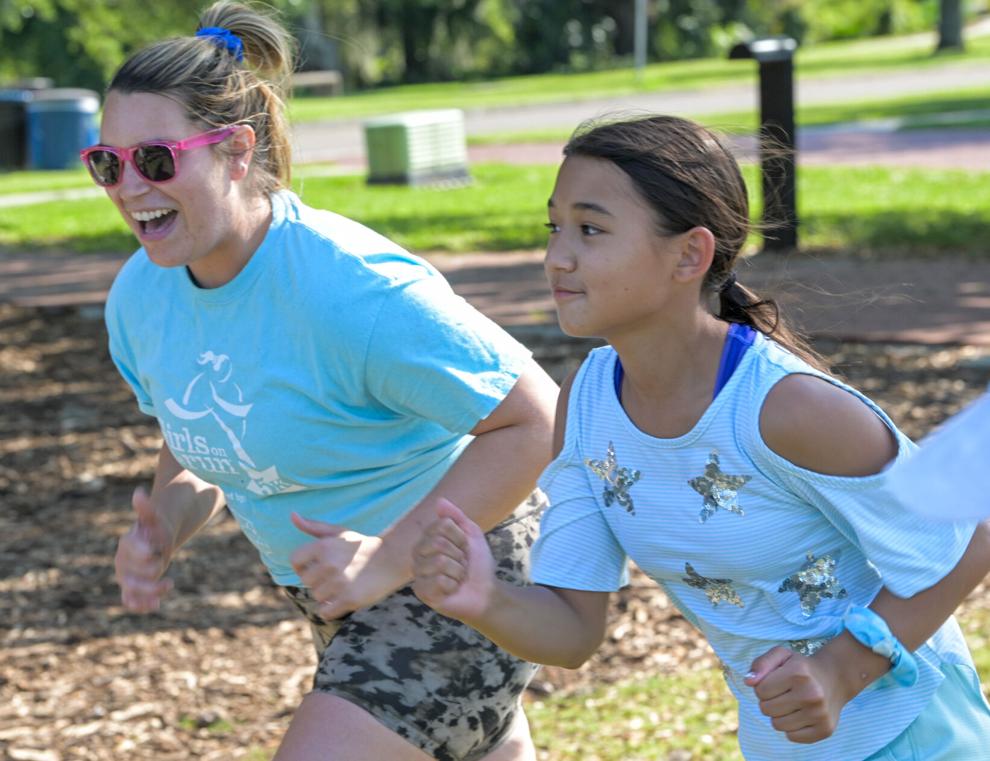 …